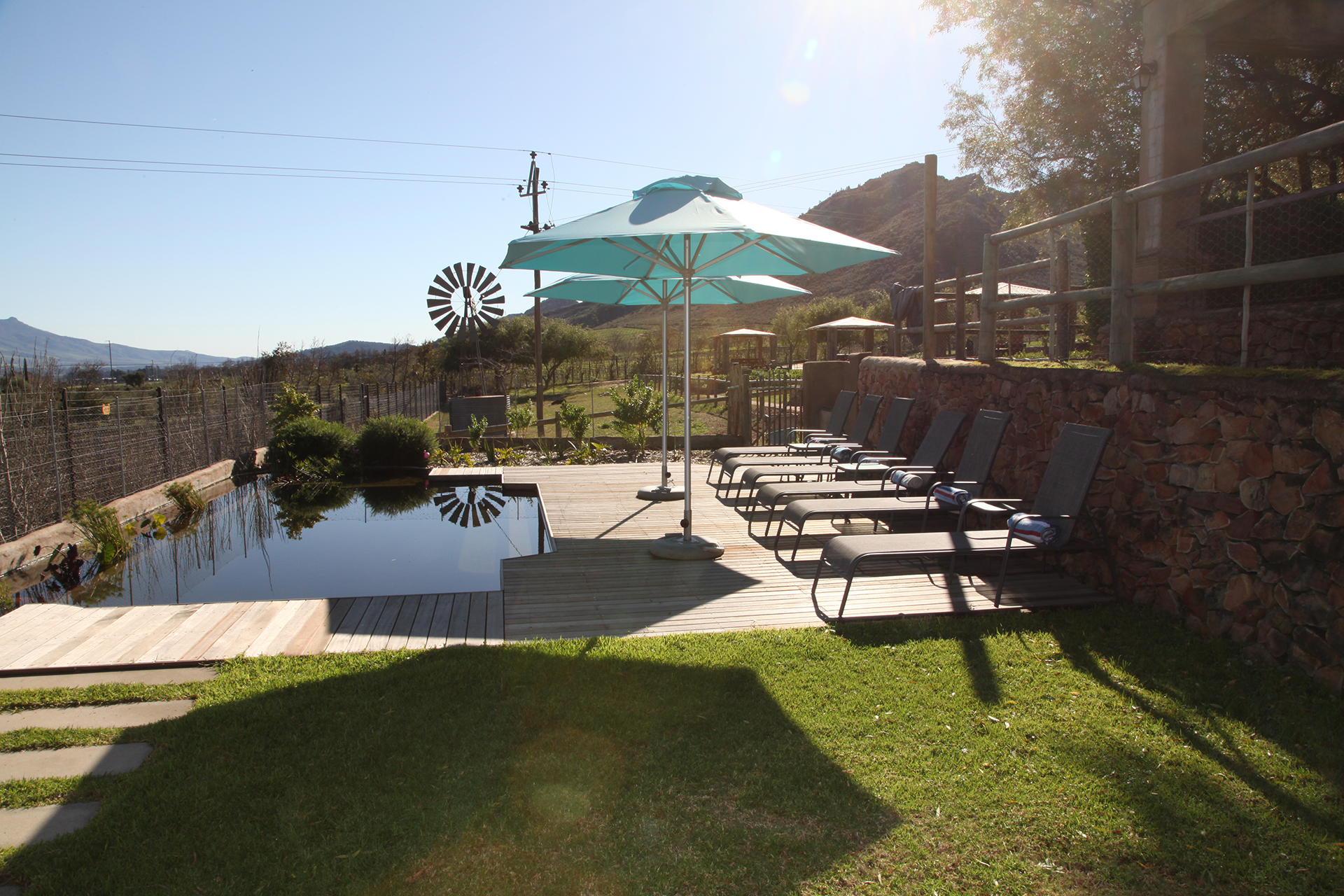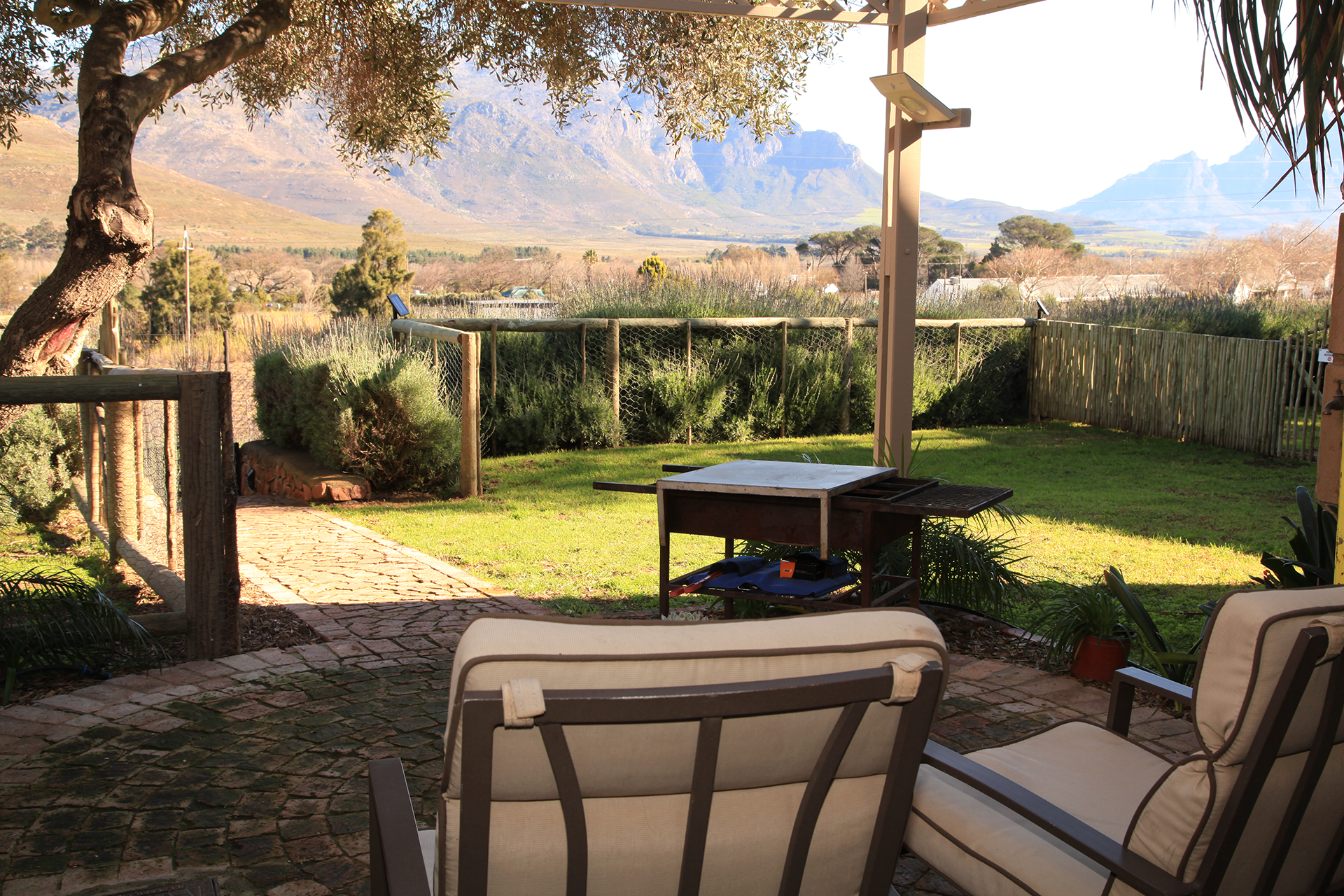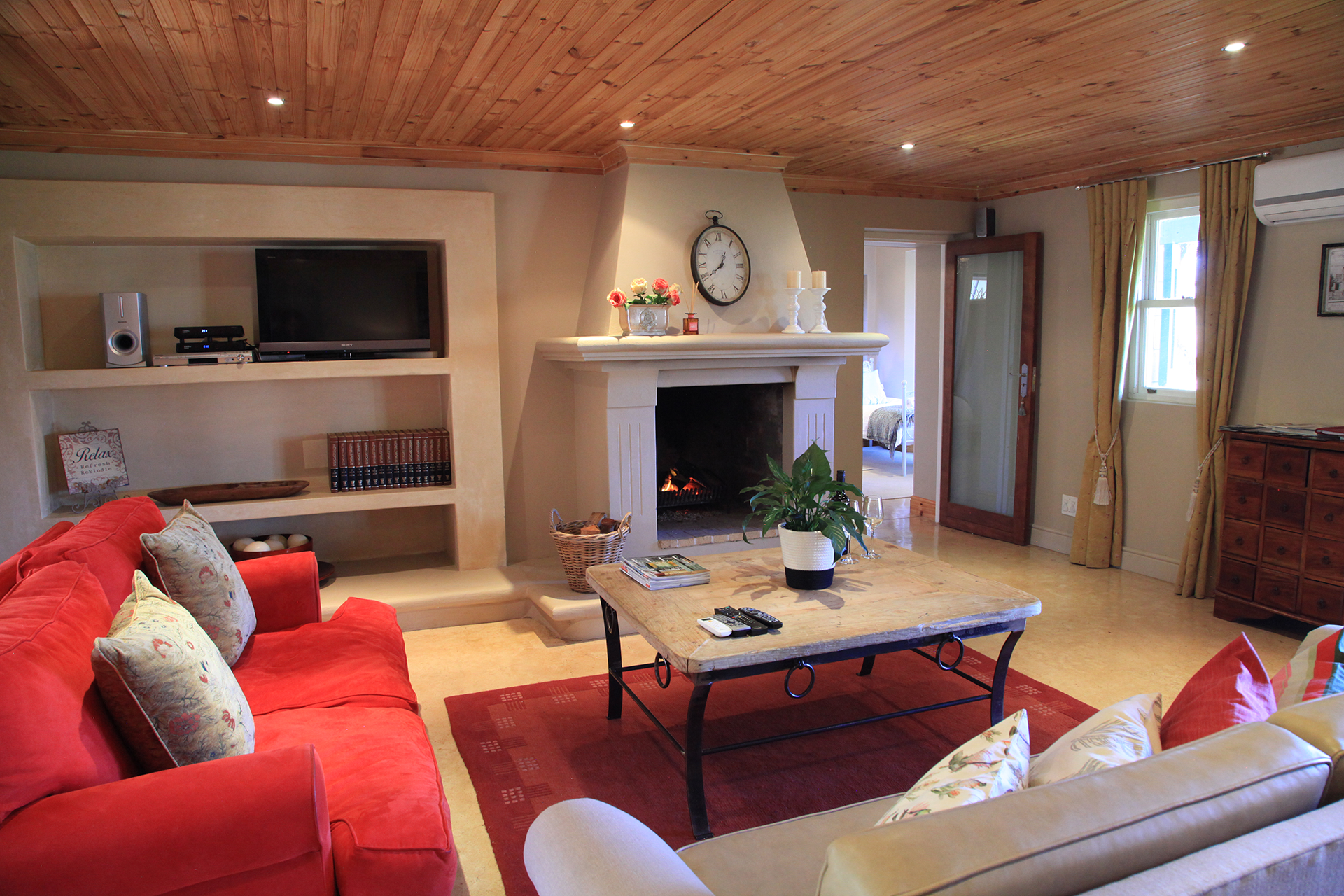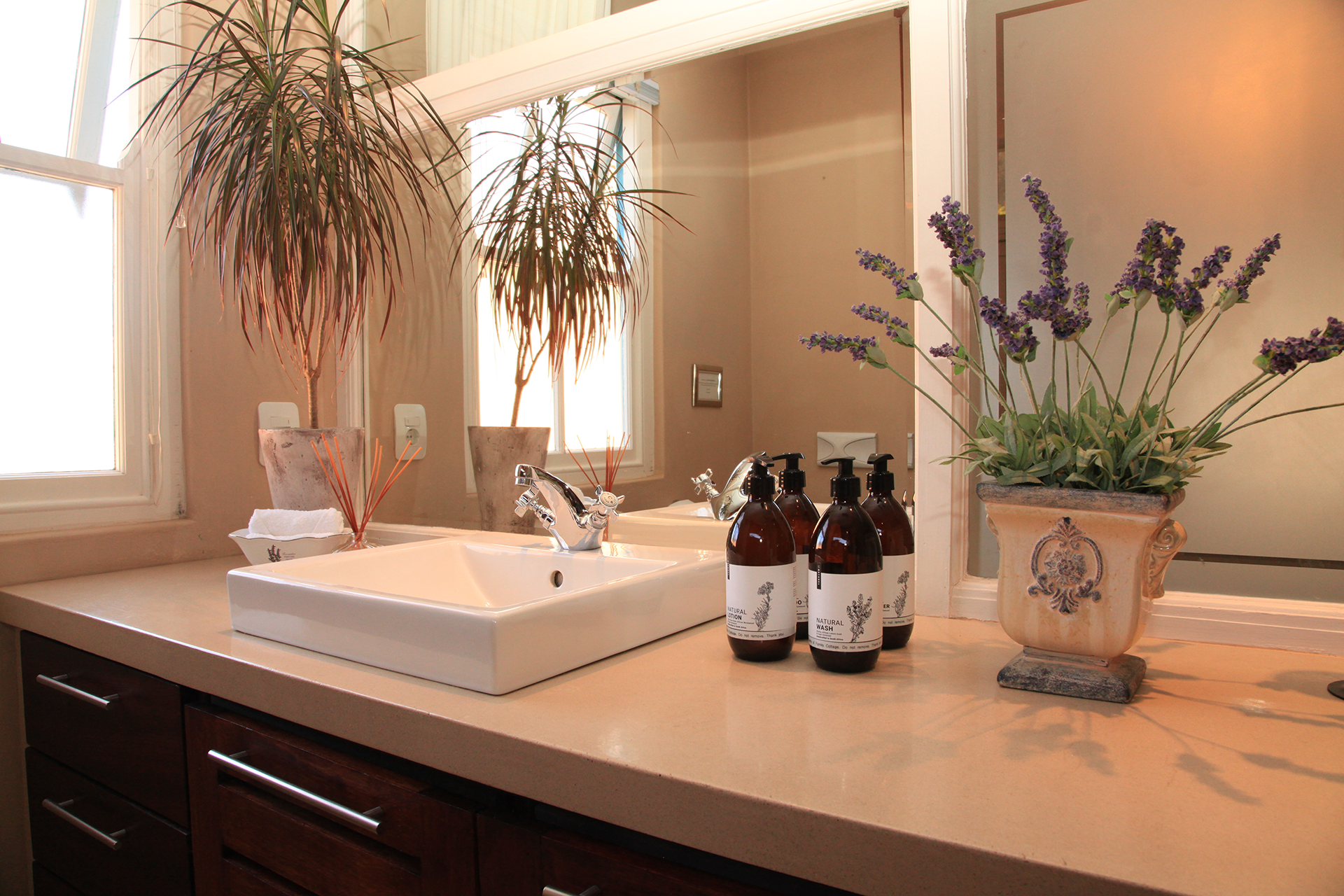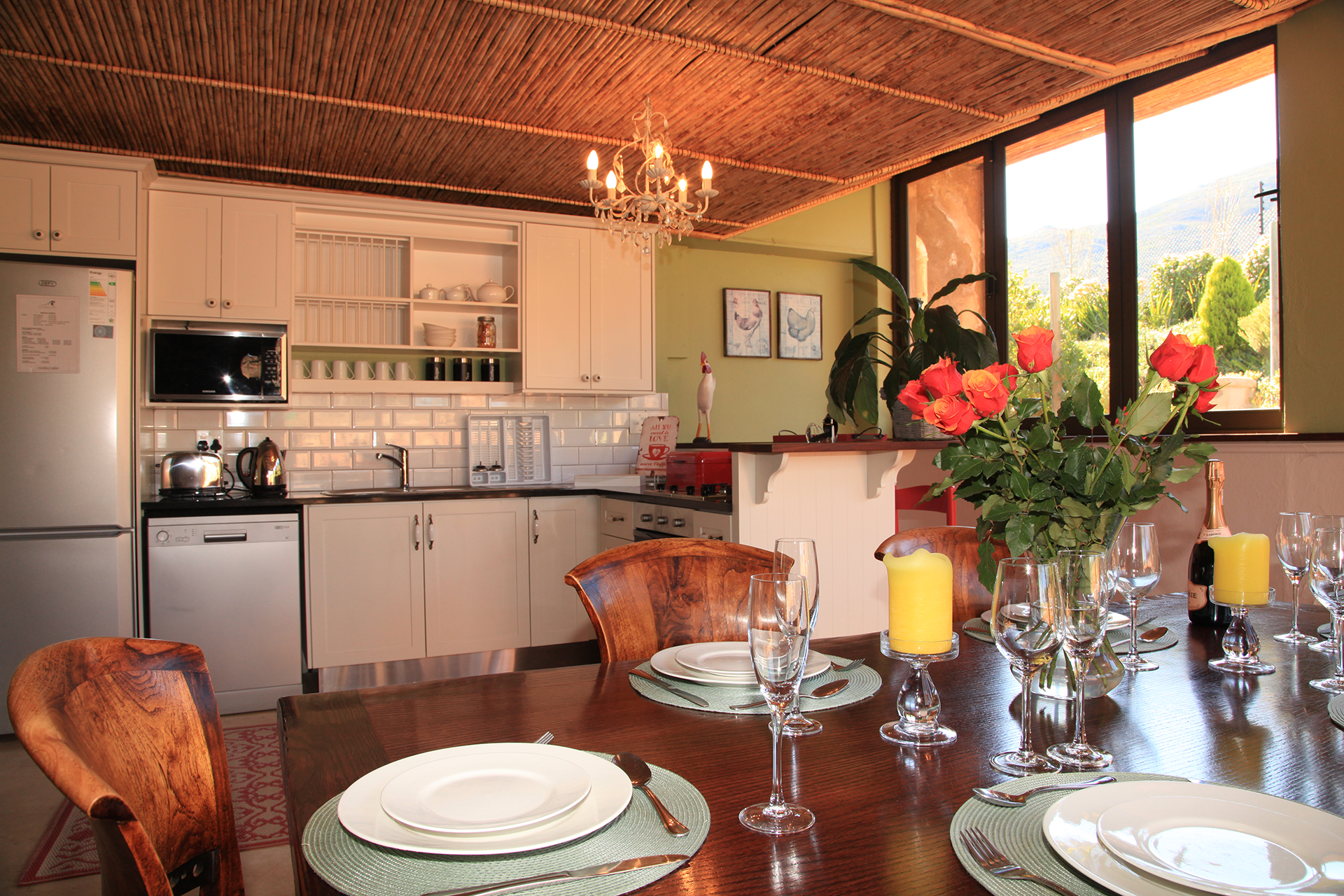 Your Dream Vacation is Here
Heuwelsig Cottages are situated on a working wine farm, just 5 km from the vibrant village of Franschhoek, about an hour's drive from Cape Town.
Set in a unique location, against the shade of the Franschhoek Mountains, with spectacular views and farm ambience, Heuwelsig Cottages offers two beautifully decorated self-catering cottages.
Come and enjoy a home away from home experience in luxury and tranquil surroundings, ideal for families and couples alike. Watch the day go by, relaxing at the pool or simply unwind, taking in the stunning scenery, with a glass of wine.
The pioneering spirit of The Malherbe family can be seen in everything they do and Heuwelsig Farmhouse was established in 2009 by Corne and Gideon Malherbe. The newly renovated cottages were finished in 2015 and we are now proud to announce that we've added 3 auto home camping plots, a new addition for 2018, on the farm for auto homes (motorhomes), visiting the Franschhoek valley.
Heuwelsig meaning, "view over the mountains", was bought by the Malherbe family in 1989. The Malherbe family has been farming in Franschhoek since 1903 and are the 5th generation farmers still farming the land, founded by the French Huguenots in 1688.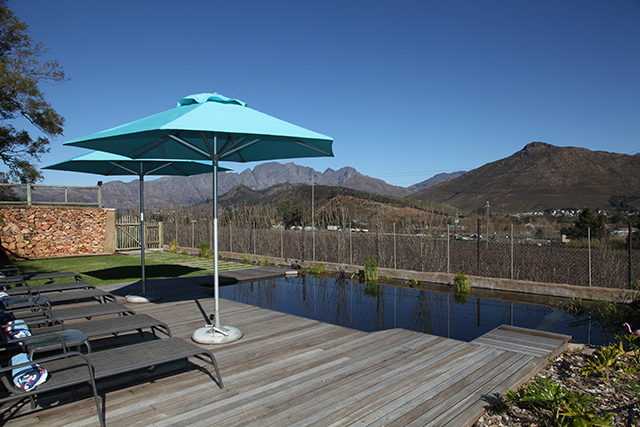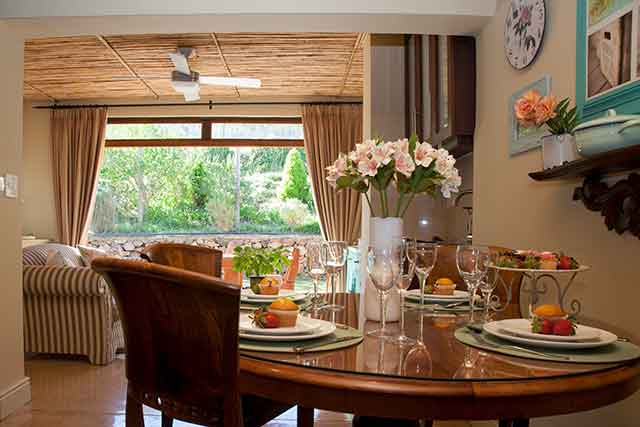 The Mountain Cottage provides a feeling of a secure, comfortable and cozy environment, offering a lounge with built-in barbeque/ fireplace, kitchen equipped with all glassware, crockery, cutlery and electrical equipment.
The Family Cottage provides a feeling of a secure, comfortable and spacious atmosphere, offering a lounge with fire place, kitchen/ dining area, equipped with all glass ware, crockery, cutlery and electrical equipment.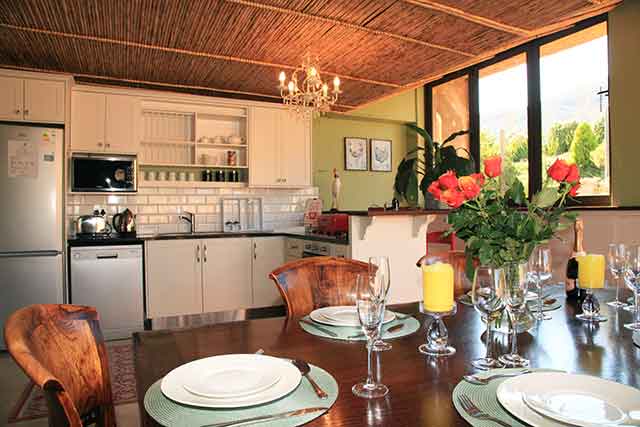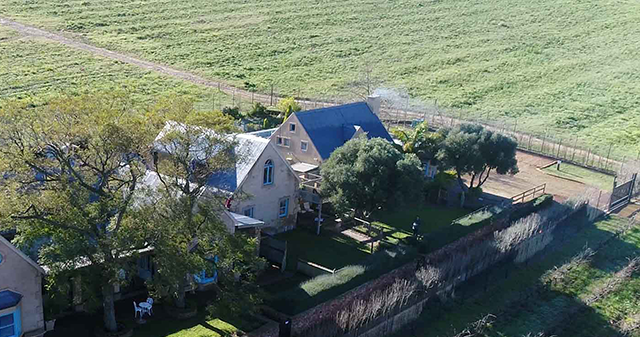 Our loft cottage is the newest part of our accommodation offered at Heuwelsig Farm. It offers extraordinary mountain views, paired with luxury finishes to make your stay with us memorable. Available mid November 2020. Sleeps two.
All plots are equipped with electrical points, water, barbeque, with wood and our new ablution provides hot showers, flush toilets, mirrors with plug point for hairdryers and wash up for dishes.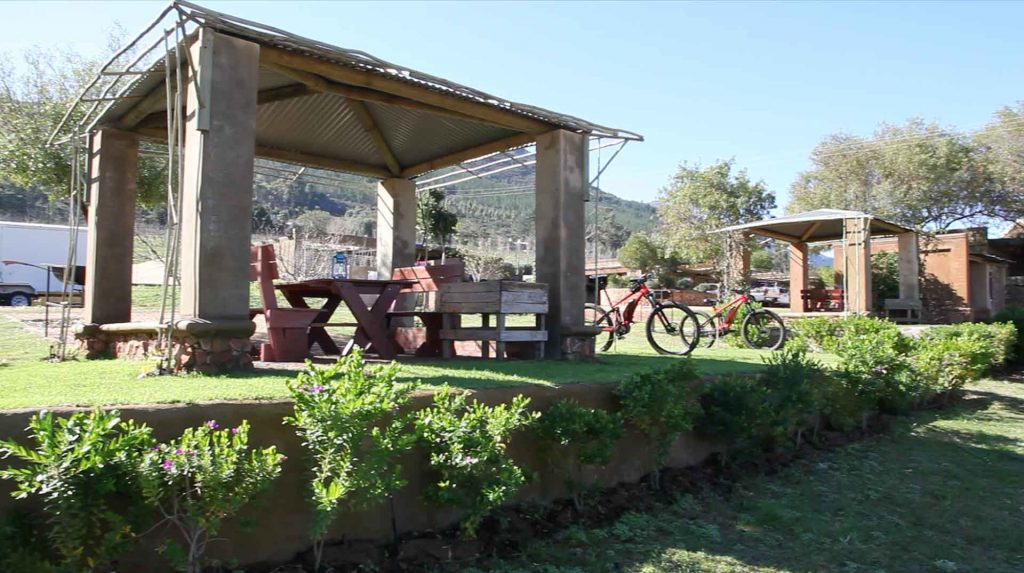 "It was very nice. The pool was great. The bathroom is very beautiful and clean. Danke! Host is very friendly and warm! We wish you all the best for the future."